Update March 2016

Steve Prices's score for The Hunt has been nominated for a BAFTA

Update February 2016

It's been an incredibly busy year or two since the last update - here are some of the highlights:

Gareth mixed the scores for 2 more projects composed by Steve Price.

The Hunt (BBC wildlife series narrated by Sir David Attenborough)

Fury (Feature Film starring Brad Pitt)

Since the last update, Gareth has produced, recorded and mixed 9 new soundtrack CDs for the Royal Shakespeare Company:

Henry V, King and Country Compilation, Love's Labour's Lost, Love's Labour's Won, A Midsummer Night's Dream, The Merchant Of Venice, The Two Gentlemen of Verona, Othello and Hamlet.

Mixing work on Sara Lowes' album, The Joy Of Waiting, was completed in 2015. Click on the album image below to watch the phenominal video for her single, I Find You.

Gareth also composed the score for the pilot of the proposed Sci Fi series, Fracture.

Update June 2014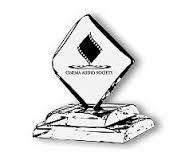 Gravity hit cinemas at the end of 2013, and received huge critical and commercial success. Gareth mixed the score, and was also icontributed to the recording and programming. Composer Steve Price won an Oscar and Bafta for the music, while Gareth was honoured by the Cinema Audio Society for Outstanding Achievement in Sound Mixing for a Motion Picture. The film heralded major advances in film making and its sound track is widely acknowledged to be a game changer.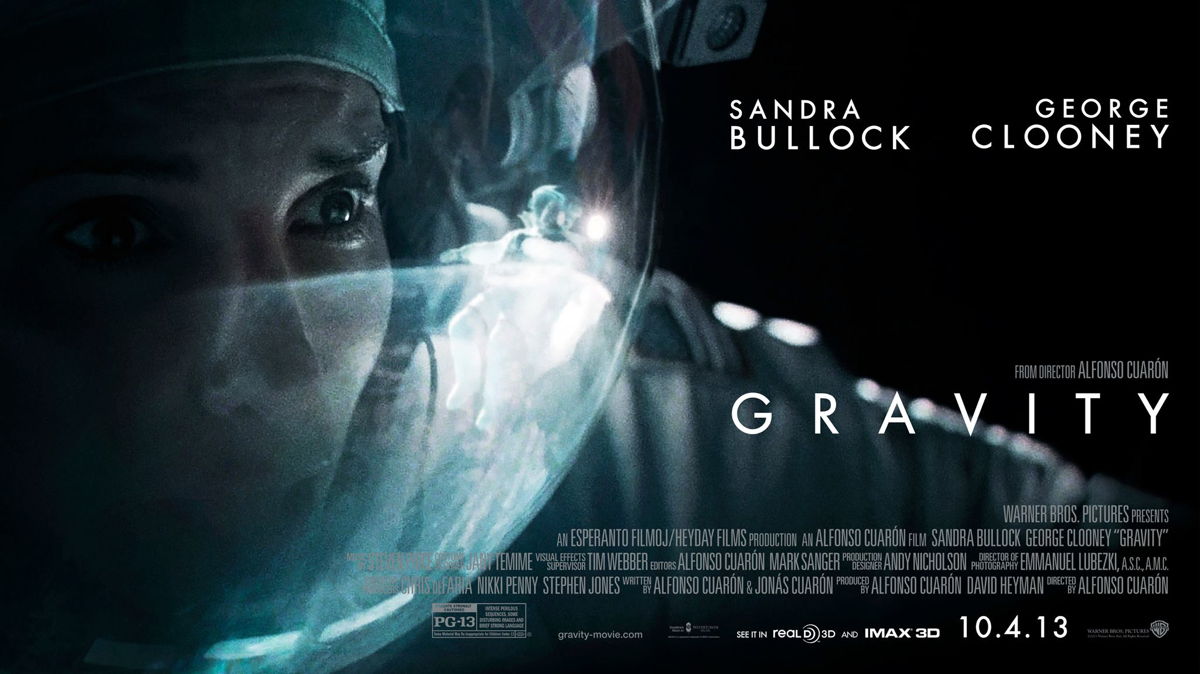 In April, The RSC released the sound track CDs for Henry IV Parts i and ii, produced and mixed by Gareth, who has also been working on the soundtrack for Two Gentlemen Of Verona, due for release in July.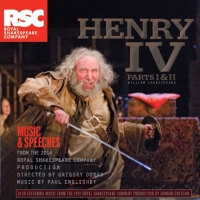 During the first few months of the year, Gareth has mixed the music for the Bad Robot TV series, Believe.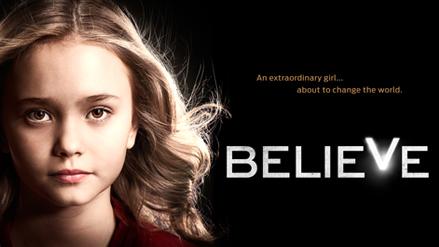 Gareth composed the music for the aplocolyptic zombie animation, The Visor - the first ever Welsh language on line animated comic book, launched with the piolt episode on S4C.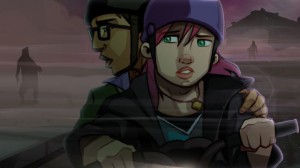 Update October 2013

It's been a very busy period again, so here is a round up:

Gareth has just completed producing and mixing the soundtrack CD for Royal Shakespeare Company's Richard II, featuring David Tennant. The CD will be available around from October 18.

Gravity has opened to a record box office in the States. The score was mixed by Gareth, and the soundtrack album has been number 1 in soundtrack charts in USA, Canada, Germany and Austria. This groundbeaking and astonishing film is released in UK on November 8th. See it in 3D!

The World's End opened in August to critical acclaim and commercial success, grossing $45m against a production budget of $20. The score was mixed by Gareth.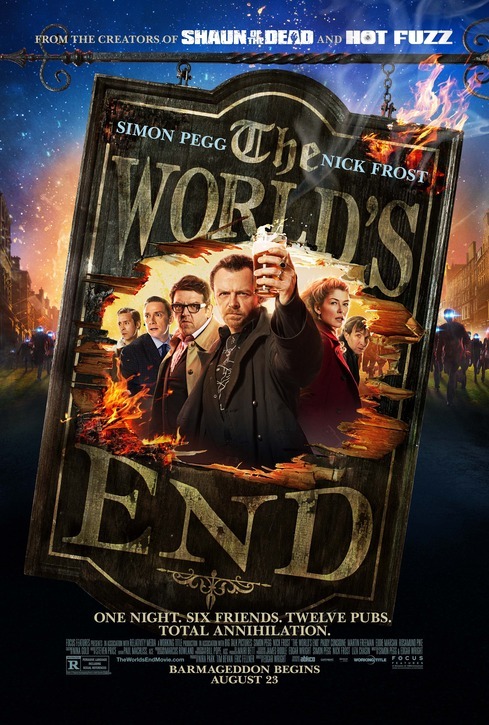 Composition work has not been neglected, with Gareth writing themes for Channel Five's Cricket on Five (Sunset And Vine), plus being commissioned this month to compose the theme for Channel 4's new daytime series, French Connection (Reef TV)

Update June 2013

Over the last few months Gareth has mixed the score to The World's End for composer Steve Price, due to be released in July 2013, produced and mixed the cast album for the RSC's As You Like It, and mixed Sara Lowes' latest EP, All For The Dream.

He has also been busy writting new music with Sara Lowes for the Group Green project. More about this later!

March 2013

It's been a busy past 12 months, so here's a quick roundup of what has been happening:

Gareth spent a large part of last year working closely with composer Steve Price mixing, recording and programming the score to Alfonso Cueron's latest film, Gravity. The film is due for release in October.

Recently Gareth has been also working on development projects with Karrot Animation and Griffilms, the latter for whom he has also provided music for the new Budz App.

Gareth has worked on a couple of projects for Fulwell 73 recently, the second being scoring the One Direction appeal films for BBC's Comic Relief in February. Click on pic below to watch the film.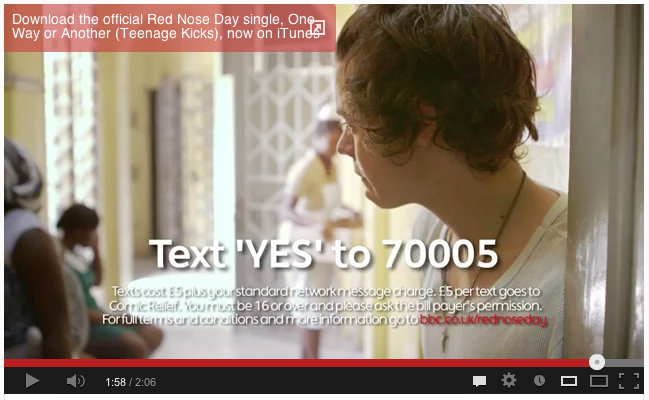 March - April 2012

Music for the trailer for The Craftsman was completed, and Gareth then moved on to score the film for Sheringham Studios. The film, written and directed by Lee Murphy, is adapted from a book by Stuart Neville. View the trailer.
UEFA have commisioned the music for the draw for the last 8 of the Europa League following a recommendation from Skibbly Media to T.E.A.M Marketing AG.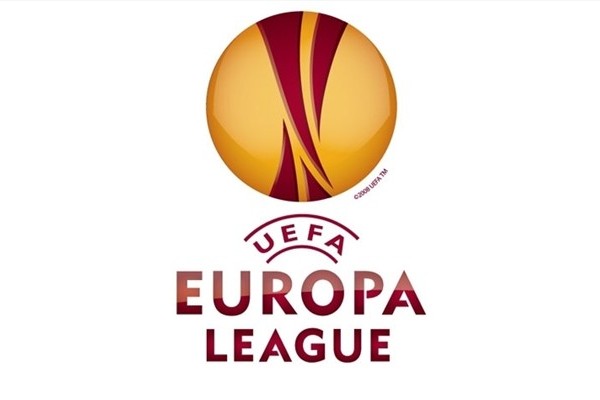 Feb 2012

Work has just finished composing the score for a trailer for a major new computer game. Not allowed to say what yet, but production company is Maverick Media. Work also finished on a promotional film for SAP, via DNX Marketing.

Jan 2012
A bit of catching up to do:
Recent projects include a commission from BBC1 to compose the opening music for The Diamond Queen, the series celebrating HM the Queen's 60th year as monarch.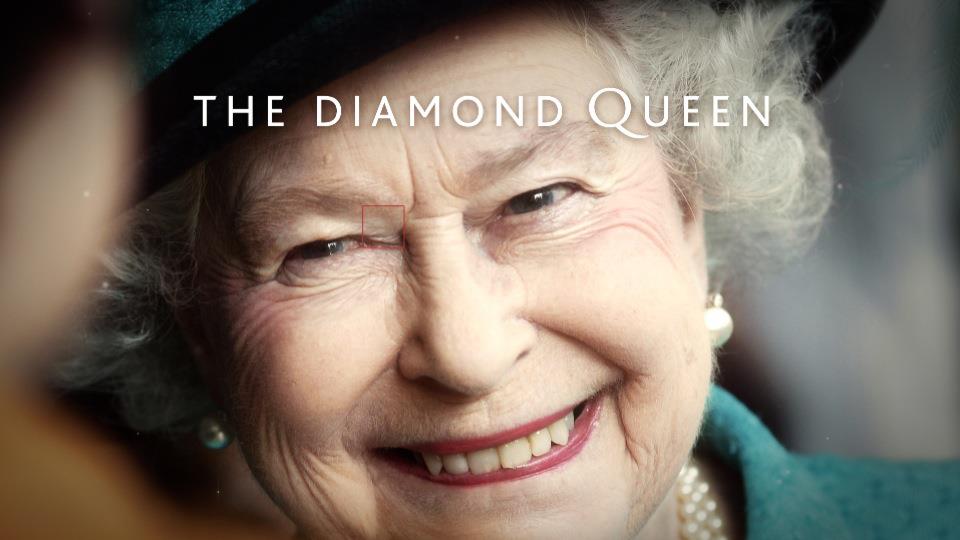 Gareth scored the short film, Over The Hill?, a drama directed by Simon Bovey, which was released on 29th Feb as part of a national campaign to raise awareness about retirement.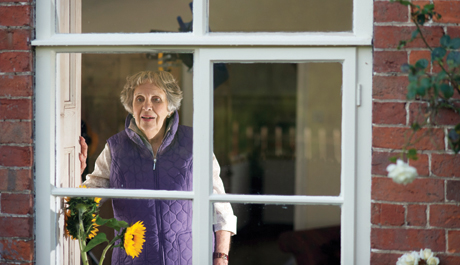 Dec 2011
Work was completed on a further 25 episodes of Castle Farm, which started broadcasting this month on Five.
August 2011
Another old acquaintance was renewed this month when Gareth was commissioned to core the BBC1 series Britain's Killer Roads for Reef TV.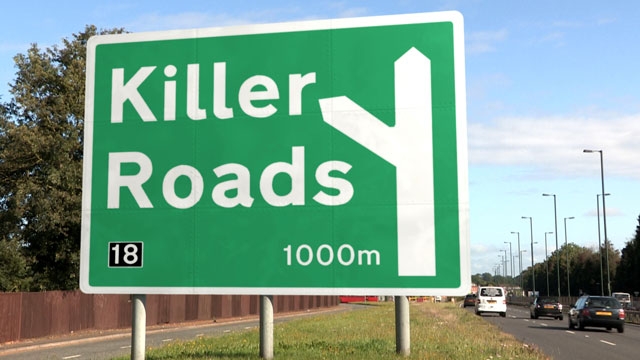 July 2011
A very exciting commission came in from Skibbly Media this month - to score FIFA's 2014 Brazil World Cup promo film. The score was composed using authentic Samba rhythms.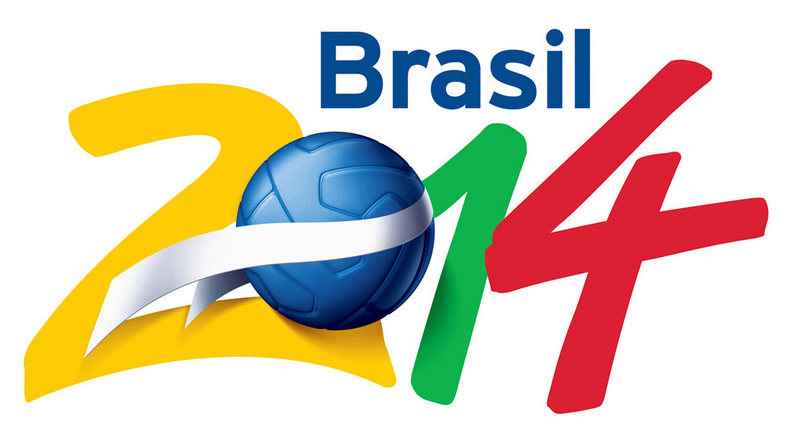 June 2011
The wonderful people at Impossible TV have won another 25 episide commission of Castle Farm from Five. Each episode is indivudually scored to picture. The series is one of Milkshake's most successful new shows.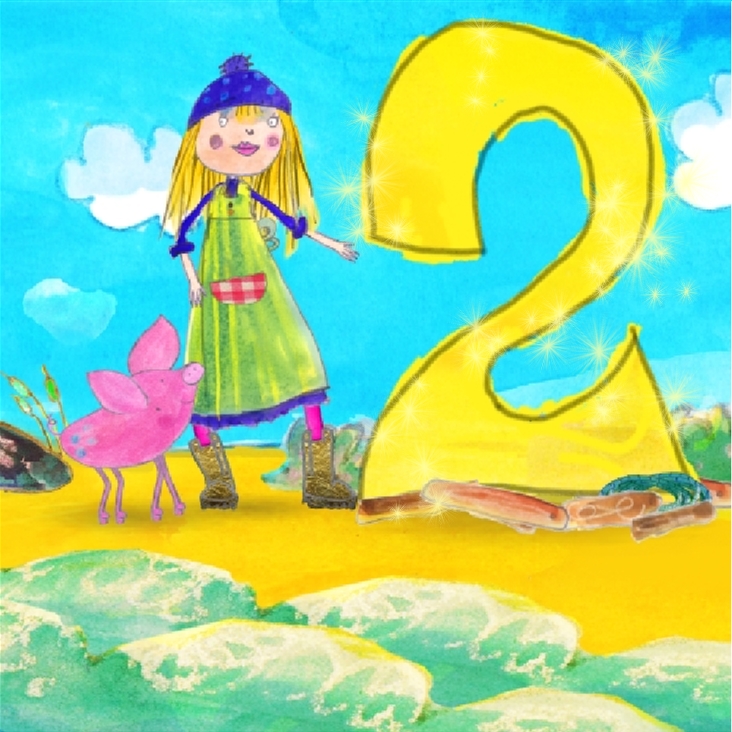 May 2011
There is quite a bit of catching up to do. Over the past few months Gareth has worked on the following projects, amongst others:
Scoring and sound design for the short film, Transcend, by up and coming director Alex Andreou
Several remix projects, including another album with the extraordinary crossover violinist Vasko Vassilev, and the remarkably talented indy group Joan And The Sailors.
January 2011
Gareth has just completed mixing the score of Joe Cornish's film Attack The Block. The brilliantly crafted score was written by Steve Price, with collaboration from Bassment Jaxx, and mixed in 5.1 surround.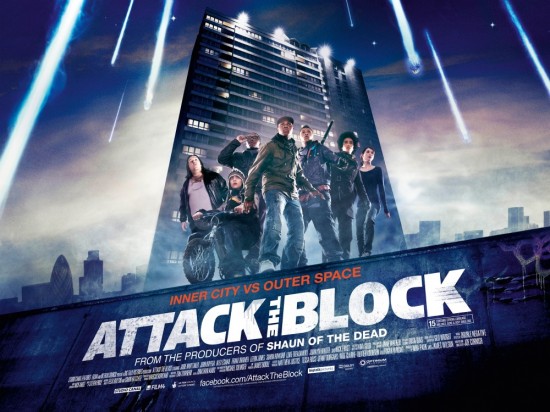 December 2010
Work has been completed on Gaspard And Lisa, a mammoth project of 52 x 11 minutes, for Chorion and Impossible TV. GCMP provided the sound design for this beautifully animated flagship HD children's series.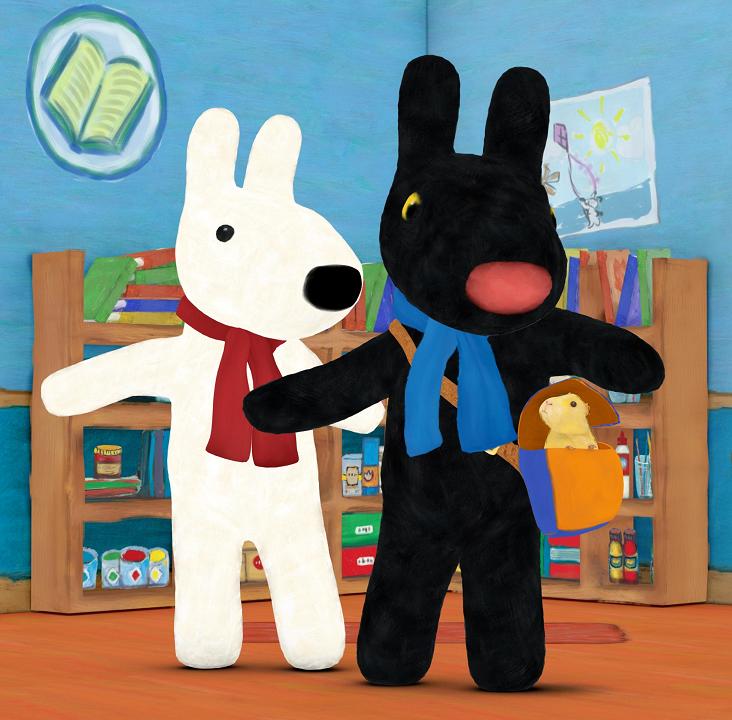 November 2010
Gareth was commisioned by the BBC to compose the music for the documentary to mark the young royals' wedding announcement, William And Kate: A Royal Engagement.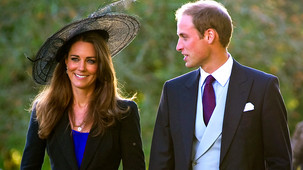 June 2010
End of the Road has just won two awards at the prestigious Los Angeles Movie Awards 2010: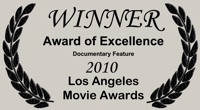 The film was competing in the Feature-length documentary category and won the Award for 'Best Concept' as well as an 'Award of Excellence'.

For all the latest news, reviews and screenings of End of the Road check out the film's official website here: www.endoftheroadmovie.co.uk
March 2010
Gareth has been commissioned to compose the score for the feature documentary End Of The Road. The film, made by award winning director Richard Nicholls, charts the epic adventure of two life-long friends as the attempt to travel 4000 miles (and across the Sahara) in a car bought for £100.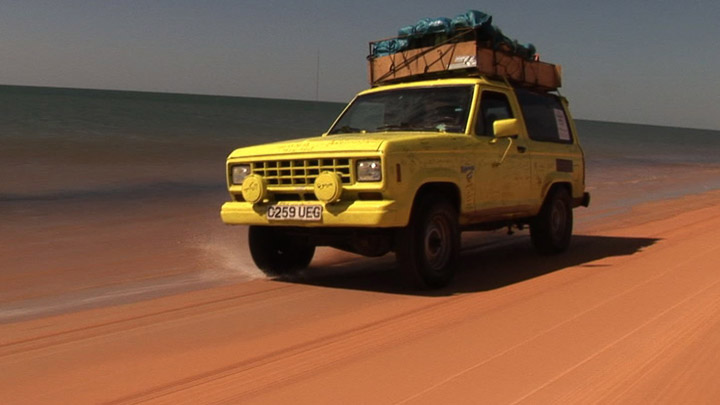 Read more about the film on the Swift Films website.
February 2010
Work commences this month on the mammoth series Gaspard and Lisa for Impossible TV / Chorion. GCMP is providing sound design for the 50 episode run of this animated series, each 11 minutes long, plus a 22 minute "special".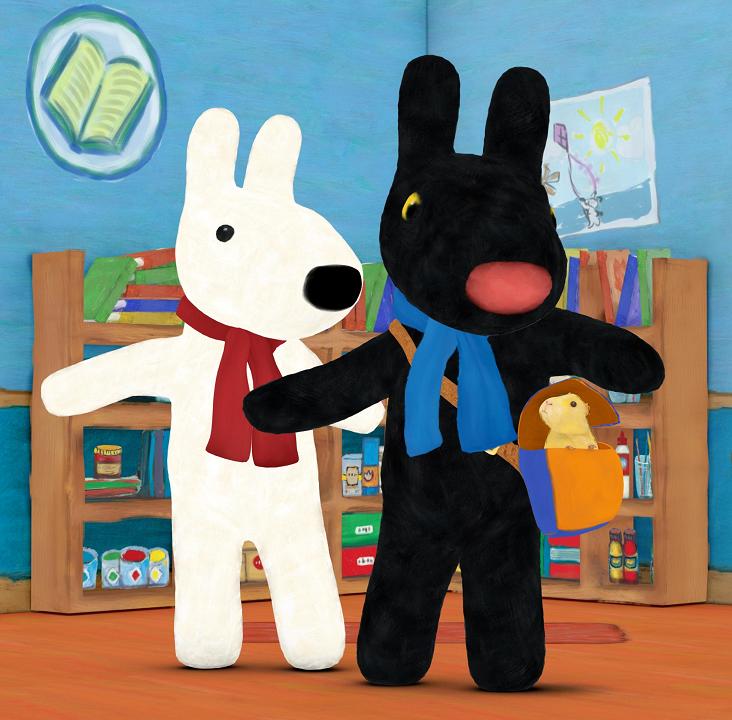 January 2010
Composition work has now finished on Castle Farm - 26 episodes in, all, all fully scored.
October 09
Work has been continuing on CASTLE FARM plus new animation projects are in development:
Gareth has been working with Impossible TV on FIVE BEAR STREET, writing a theme song and underscore theme for the trailer.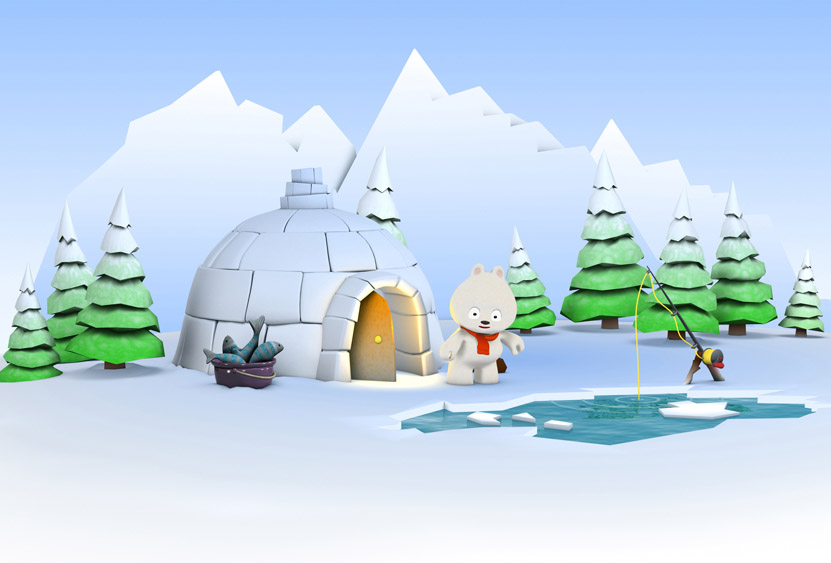 The trailer for N.E.R.D.S was revealed at MIPCOM, featuring theme music commssioned by Red Kite for the project.
Sept 09
Another chance to work with writer/director Simon Bovey came this month when Gareth was commissioned to compose the score for Tinder Films' latest short, Studs.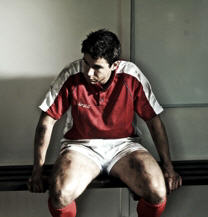 July 09
Broadcast news - THE FUSE, the new ITV gameshow , is showing weekdays at 5pm on ITV1. THE BEEPS is showing weekdays at 6.35am on Five.
June 09
Work has begun composing theme tune and underscore for a new Impossible TV animated series, due to be broadcast on Five. CASTLE FARM is a preschool series about Farm Girl, Piggy and their animal friends on a lovely rural farm. Read about it here.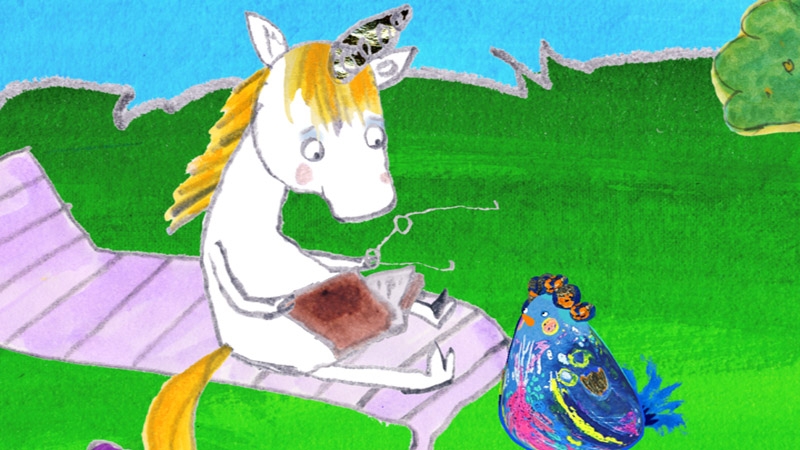 In a busy month (so far), the music has just been completed for ITV's new gameshow, THE FUSE. All of the music, including titles, credits, incidental and tension beds, plus the sound design, was written, performed, recorded and mixed in house at Gareth Cousins Music Productions studio.
April - May 09
Following his work on the Rolls-Royce 200EX film, Gareth was commissioned for 2 new compositions to replace the music on two existing Rolls Royce films; The Phantom Coupe and the Drophead Coupe.
March 09
Over the past few months Gareth has been working on a film to mark the launch this month of the new Rolls-Royce 200EX - see it here, and a film about the Royal Family for BBC1.
Broadcast News
Buy It Sell It Bank It, the 25 x 45min property entertainment series, is showing weekdays on BBC1 at 11am. Gareth was commissioned to write the title and underscore music earlier this year by Reef TV
November 08
Time to catch up again!
For the second time this year, Gareth has been commisioned by Hamma & Glamma to compose the music for a food entertainment series. This time it's the 5 x 30 min primetime series, Chefs And The City, for UKTV.
The Un-Gone has now won 7 awards at various festivals around the world. Most notably it took away the top prizes for best short film and best subject at the CyBorg Film Festival in Anghiari, Italy.
Work has just been completed composing the music for Gareth's second library project, entitled Trailers, for Reliable Source Music.
The Beeps has now been finished and delivered - all 65 epiodes - that's around 650 minutes of music scored to animation in just over a year.
Music for the Cadbury Twisted TV advertising campaign was written and produced - see it here on youtube.
The War and Peace library album has now been released by Reliable Source Music, featuring orchestral music composed by Gareth Cousins. It may be auditioned here.
Little Didi (Ice Candy) is now available on iTunes as a download for iPods and mobile phones.
June 2008
Gareth has been commissioned to compose the music for Behind Closed Doors, a 7 x 60 min architecture series, produced by Reef TV for broadcast on Five.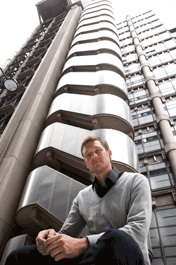 May 2008
Rather a lot of catching up to do, as things have been very busy!
The Beeps are back for a new series of 13 episodes (on top of the original 52, which were finished in a mad flurry just before Christmas).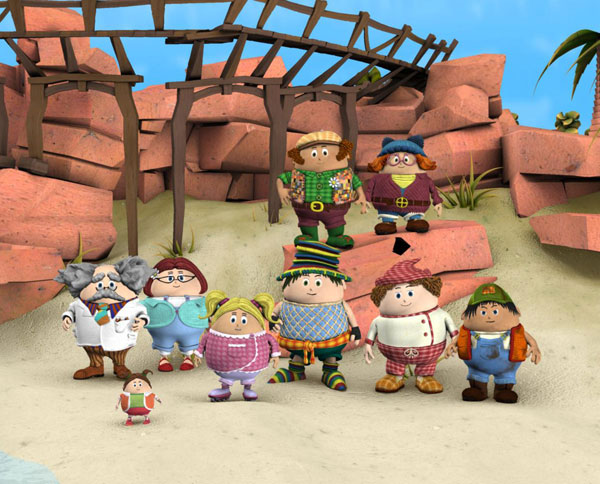 Gareth has also been working closely with the show's producers, Impossible TV developing the music for several new shows. Read about some of them here.
The music has just finished being composed for two TV series:
Buy It Sell It Bank It (Reef TV) is a 25 x 45 min property series for BBC daytime.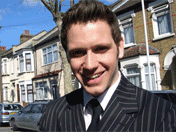 The New British Kitchen (Hamma & Glamma) is a cookery series for UKTV.
For the first time, Gareth's music is now available from a production music library. 8 new original orchestral pieces have been composed for a soon to be released library album entitled War And Peace for Reliable Source Music (RSM).
Little Didi (Ice Candy) is a children's animated series that is only available on the Internet. It can be seen here. Gareth wrote the theme tune.
In February, GCMP branched out into computer game music, with the music for Pretty Good Games' Project 7 being written.
September 2007

GCMP Studio has now been upgraded to the latest state of the art Pro Tools HD audio software and hardware, including a huge number of software effects and processors. 5.1 surround mixing can now be handled as standard, via a Control 24 mixing console and Genelec speakers.
August 2007
Gareth has been working on a new crossover violin album with acclaimed violinist, Vasko Vassilev.
July 2007
You're Signed!
GCMP has written and produced an urban Hip Hop track for Chicago-based ad firm Draft FCB, to be used in Motorola's latest campaign.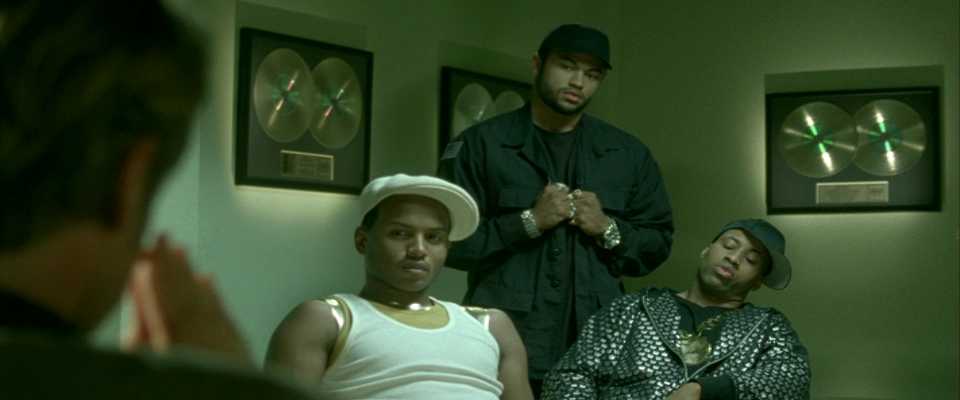 June 2007
Gareth has been busy writing 80's style synthesiser pop music for a project for Aspect TV.
May 2007
Skibbly TV have comissioned Gareth to write new original music for a project provisionally titled Camper Van Crisis 2, a follow on to the then previous "Crisis" series of programmes which have had very successful runs recently on Discovery.
Gareth also scored 6x 11 minute episodes of The Beeps this month.
April 2007
The Un-Gone has won a couple of awards over the past few months. This month it was announced that The Un-Gone won the Directors Choice Award at the Hollywood DV & HD Film Festival. It was judged the best film from 122 films that screened including shorts and features of all genres. The film will also be screened at the 6th London International Festival of Science Fiction and Fantastic Film, 2 - 6 May 2007, Apollo West End where it has been nominated for the Best Short film and Audience awards.
March 2007
The Beeps launched this month on Five's Milkshake strand. The series is showing at 7.20am on weekdays. Writing work continues on this 52 part animated series.
February 2007
Free Spirit Film and TV have returned to commission Gareth to write the music for another Tommy Walsh series. Tommy's Eco House will be shown on Discovery.
January 2007
Gareth has been commissioned by At It Productions to compose the music for the rebranding of the NTL/Telewest Cable channel to Virgin Media .
Dr Alice Roberts: Don't Die Young started broadcasting on 16th Jan on BBC2 at 8pm. The first show attracted an audience of 3 million. It runs for 6 weeks and repeats on Fridays at 7pm.
What I'd Really Like To Do is broadcasting this month on BBC1 on weekdays at 9.15 am.
Camper Van Crisis and Beetle Crisis are broadcasting on Discovery Real Time on Wednesdays at 8pm and 8.30pm respectively and repeating at various times in the week.
December 2006
Work continues on the 52 Part children's animated series, The Beeps, plus development on a number of other series, also for Impossible Television.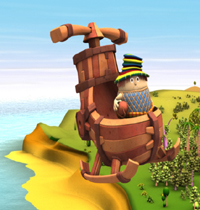 November 2006
The Un-Gone has been nominated for a Melies d'Or at Scienceplusfiction 2006 and will screen at the festival in Trieste, Italy in November.
October 2006
Aspect TV have returned with their third commission of the year, needing a quick turn around on the Title and incidental music for What I Would Really Like To Do. The factual entertainment show, presented by Adrian Chiles, is due to broadcast on BBC1 from January 07.
The BBC have commissioned Gareth to compose the music for their new production, Don't Die Young. The series will air on BBC2, and is presented by Alice Roberts.
Sept 2006
Gareth received a Golden Reel nomination from the MPSE this month for his work on Batman Begins.
Work has been continuing on the 52-part children's animated series, The Beeps, with 4 episodes being scored this month
Aug 2006
The Grape Escape is given a big launch this week (16th August) on Discovery Real Time - it will be shown on Saturdays at 1pm and Wednesdays at 10pm. It can also be seen on Discovery's Living and Travel channel. More info at Reef TV.
Other programs currently showing include Oil, Sweat & Rigs on Discovery, and Camper van Crisis on Discovery RT.
The Un-Gone will be showing at the LA Shorts Film Festival at 1pm on 12th September.
Smooth Movers premiered on Discovery Home and Health on 7th August, and can be seen weekdays every day at 8pm.
June 2006
Work commences this month on the huge Impossible TV project, The Beeps. This is a 52 part animated kids series, which Gareth has written the titles song for and will be composing the underscore for each 11 minute episode.
May 2006
The lovely folk at Aspect TV returned for their secondcommission of the year, Welsh Journeys, due to be shown later this year on BBC Wales.
April 2006
Oil,Sweat and Rigs will be showing on Discovery Channel Tuesdays at 10pm from 2 May.
Work was completed on a short advertising project for Hanrahan Media.Camper Van Crisis and Smooth Movers were completed.
March 2006
Dublane A Decade On broadcasts on Five at 8pm March 8th. More information here.
February 2006
This month Gareth has been busy writing the music for several TV series:Dublane A Decade On is a very moving account of the Dunblane school tragedy by some of the people involved and closely affected. It has been produced by Hanrahan Media for Five.
Aspect TV have commissioned Gareth to write the music for a 15-part series for Discovery, Smooth Movers.
Also on Discovery is Uncorked, a 10-part series producedby Reef TV.
January 2006
January started with a commission from Mentorn to compose the music for Oil, Sweat & Rigs - a 10 part series for Discovery USA documenting the rebuilding of the Oil Industry in the Mexican Gulf following the recent hurricanes.Gareth also wrote the music for Simon Bovey's excellent short sci-fi film, The Un-Gone , produced by Tinder Films for Screen West Midlands/The UK Film Council.
Skibbly.tv returned to commission the music for their new 5-part series for Discovery, Camper Van Crisis.
Later this year, Gareth will be composing the music for Impossible TV's new animated children's series, TheBeeps, having won the commission after writing the signature song for the series. The 52 episide series will be broadcast on Five.
July - December 2005
For 6 months Gareth has been working at the new Dinemec Studio complex in Geneva recording what will be a major new album from a new singer-songwriter. He cowrote one of the songs, and also produced, arranged, programmed and mixed the album. The mixing was completed at the new Neve room at Dinemec Studios.
June 2005
This month Gareth has been busy composing the music for the new Tommy Walsh show, Ultimate Workshop forFree Spirit Film and TV, due to be broadcast on Discovery.
May 2005

Gareth has written the music for the first ever Sudoku game show, 'Vorderman's Su Doku Live'. This live national TV event takes place on 1st July 2005, hostedby Carol Vorderman and is based on the logic puzzle that has swept the nation. The show is being made by Hanrahan Media for broadcast on Sky One.
Watch out for the new Weetabix advert featuring an animated scarecrow. Gareth recorded and mixed the 37 piece orchestra used by composer Steve Price for this advert. Read more about the recording at the LondonMetropolitan Orchestra's website here.
April 2005
Construction work has now begun on the new Dinemec Studios in Geneva, which Gareth is consulting on. Read more at the AMS Neve Website.
Gareth has written the title music for Kit Car Crisis, due to be broadcast on Discovery Real Time. The music waswritten, mixed and approved in one day in order to beat a deadline for the production company, Skibbly.tv.
Renovation Creation has been renamed Conversion, and is now broadcasting on Thursdays at 9pm on Discovery Home and Leisure.
March 2005
Throughout most of this month, Gareth was at GeorgeMartin's Air Studios working on the new Batman film Batman Begins for Warner Bros, working closely with composers Hans Zimmer and James Newton Howard and music editor Steve Price.
February 2005
This month saw Gareth back at Dinemec Studios in Geneva working with Phil Collins on Tarzan 2, andpreliminary work with him on a remix project planned for later in the year.
Gareth also renewed an acquaintance by remixing "Victory" by Bond in 5.1 surround for use in the new Sony feature film XXX: State Of The Union starring Ice Cube and Samuel L Jackson. Gareth originally worked with Bond as producer on their multi million selling albumBorn.
January 2005
Gareth has just finished composing the music for the ITV/Hanrahan Media documentary "Going To Work Naked". Conspiracies On Trial completed.
December 2004
The past 6 months have been busy for Gareth;He is currently composing the music for the 5-part Discovery series "Conspiracies On Trial" for Outline Productions.
During November, Gareth worked with Phil Collins on the Tarzan 2 score for Disney. He also co-wrote (with Phil Collins) the score for Arktos, the documentary film of Mike Horn's 2 year solo trip around the arctic circle. Thefilm is produced by Raphael Blanc for Artemis Films.
In July Gareth was retained as consultant by Paul Sutin for the new Dinemec Recording Studio complex being built in Geneva. More news on this state of the art facility soon.
June 2004
Gareth has composed the music for Discovery Channel'snew series "Renovation Creation", produced by Hanrahan Media.
Gareth was flown to Lisbon in early June to record and mix Sting's Rock In Rio (in Lisbon) Concert for live TV and radio broadcast.
March -April 2004
Gareth has recently renewed his aquaintance with 20thCentury Fox whilst work on the score to the Will Smith film "I, Robot".
January 2004
Work has been continuing on the Sara Lowes debut album.
December 2003
Gareth has been writing, producing and arranging songsfor Phil Collins' Little Dreams project – a foundation setup to give opportunities to new talent. The first Little Dreams album has been released on EMI's Capitol label.
February - March 2003
20th Century Fox flew Gareth to Los Angeles for 5 weeks to work on "The League Of Extraordinary Gentlemen" - a major Hollywood feature film staring Sean Connery.
Read Sound On Sound Interview with Gareth Cousins